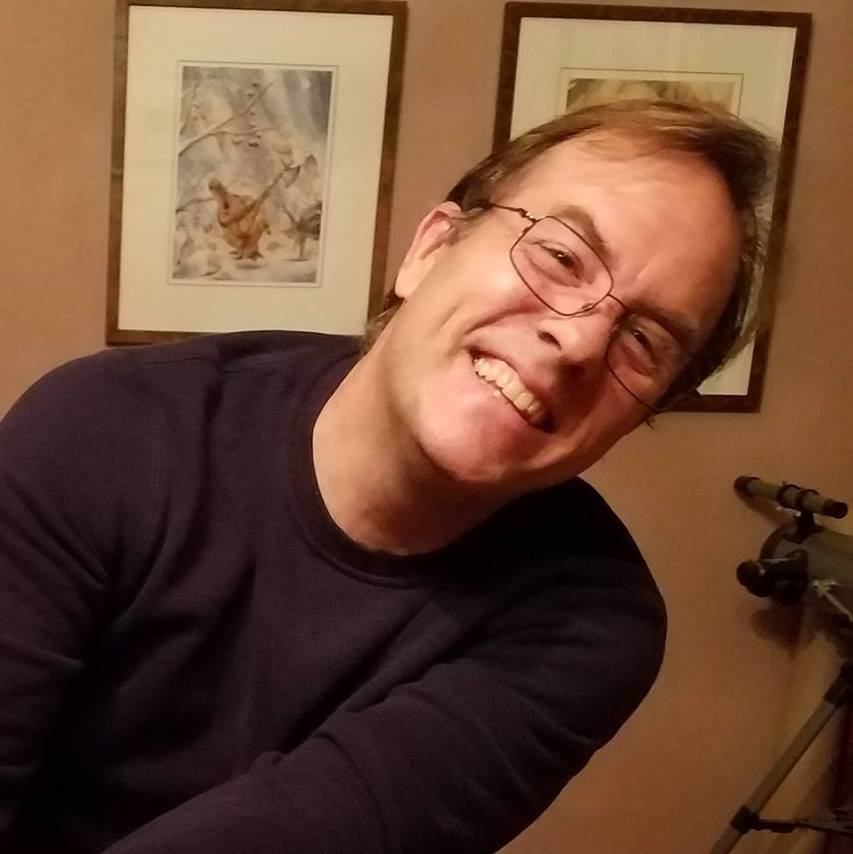 You can email Chuck at chuck@chuckgrieb.com
Be careful what you say to your children. Watching Ray Harryhausen's Jason and the Argonauts with his father, four year old Chuck Grieb asked how the skeletons "came alive". His father's answer, "They got skinny actors" led the boy to a quest for the truth and a lifelong love for the fantastic. (Click the image below to see the whole story!)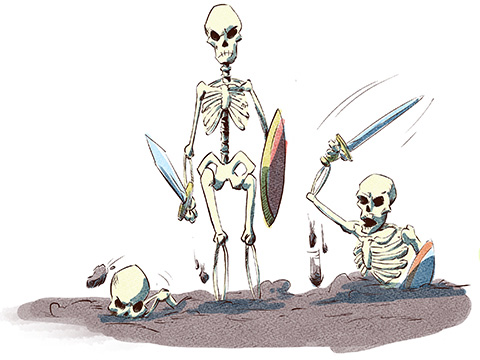 Chuck has lost himself exploring the world of The Garden Clan. Inhabited by a variety of Faerie Clans and Goblin Tribes, the Garden Clan has been expressed in a series of illustrations and stories Chuck continues to create.
Currently the Program Director for Animation and Visual Effects at Azusa Pacific University, Chuck's animation career began at Disney TV Animation where he was a member of the Special Projects team drawing the Genie, Timon and Pumbaa, Winnie the Pooh, etc. He's worked as a storyboard artist, animation director, animator, character designer, development artist, etc.
A member of The Animation Guild and the Society of Children's Book Writers and Illustrators; Chuck has created art for Magic the Gathering and his illustrative work has been included in a number of esteemed publications including Spectrum: The Best in Contemporary Fantastic Art, Infected By Art, Imagine FX, and Exposé.
Process and Tools
If you're curious about the processes and tools I use when making a picture, I've shared step-by-step articles in both the Garden Clan: Inpsiration Sketchbook and the Beowulf Art Book. I've also posted numerous step-by-step articles online at chuckimation.tumblr.com.
I explore a variety of mediums when illustrating and use both digital and traditional tools. One medium with which I've found I 'clicked' is called Casein. Casein is a milk protein used as the binder for the pigment. It behaves somewhat like gouache, and somewhat like acrylics. I also paint with oils, watercolor, gouache , and draw with pencils (often on toned paper) and use pen and ink.
Here are two select, step-by-step, articles:
Painting Dogfight in Casein (in 4 parts, links below)




Drawing K'lang&nbsp in pen and ink (click here or on the image below)

---